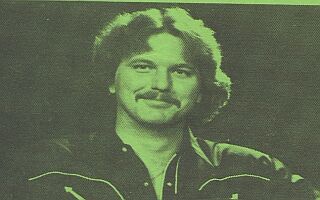 Randy Jones was the Bass Guitarist and vocalist for Mezmer from the bands beginning in 1977 to the bands 1984 breakup.
Randy Jones, already an accomplished bassist with a working knowledge of many bass styles, along with many years of band experience under his belt before the formation of Mezmer teamed up with long time friend Dikki Barnes to lay down that ever important bottom bass end that was so important to the Mezmer "High Energy Rock and Roll" sound that made Mezmer a household name in the Mid-Missouri area from 1977 thru the 1984 breakup of the band.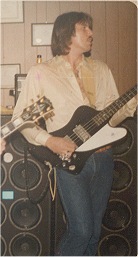 Randy was the first bass player in the area to take the slap and pluck bass style used in fusion jazz and heavy soul and incorporate it into the Mezmer "High Energy Rock and Roll" sound.
After the 1984 breakup of Mezmer Randy and Roger Haley along with former Mezmer guitarist Carrol Ray Dollens teamed up to form the christian rock band "Shekinah" which toured heavily for several years in the Mid-Mo and surrounding areas.
Now in addition today Randy and his wife Carol reside in Mexico, Mo. with their children where Randy is the minister of the Lockwood Baptist Church and Randy welcomes you all to come visit and worship with them at the church.
..... To Be Continued .....
---
Page Maintained by Dr. Wiz © 2001 - 03